Colorado Springs Gutter Cleaning – Do it Yourself Guide
Colorado Springs Gutter Cleaning – Be Safe!
Colorado Springs Gutter Cleaning self help guide. Fall has fallen, as we anticipated and now that your rain gutters are loaded with leaves, junk and whatever else, you are hoping to clear them out. Good idea. You are a 'do it yourselfer' at heart and their is no stopping you. We understand and respect your tenacity. We've said it before and we'll say it again Colorado Springs gutter cleaning is DANGEROUS! If you are not comfortable with heights or being on a ladder for extended periods of time you should not attempt this. Really!  Call us if you are having second thoughts (we understand). 719.570.1800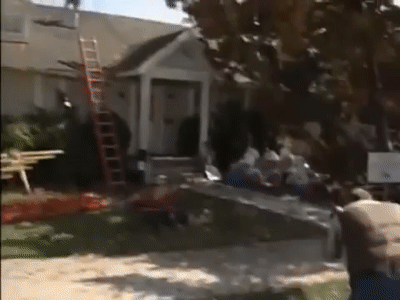 We decided since do it yourself and amateur Colorado Springs gutter cleaning is inevitable. We want to help keep you safe! Here is a great self help video from Lowe's to remind us of the value of common sense and  best practices for gutter cleaning.
Question? Does it matter if our gutters stay clogged and flooded?
Answer: YES! Clogged, flooded, stinky, rotting, freezing gutters cause damage to your roof and the foundation of your house or building structure. Avoid a much larger problem. Is your gutter situation overwhelming you? We completely understand. Intrawest has been a full service gutter company family owned and operated since 1967 and we have seen it all. Contact us, we  can help you restore your home, peace of mind, and prevent further damage to your home.